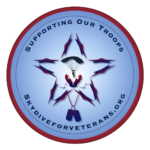 ***Please Note – we want to make sure our emails are getting through to our Patriot Divers and Sponsors. If you registered and haven't received your Patriot Diver form number or the latest Newsletter that went out August 1st, please contact us.
We will be adding the newsletters to the website so no one misses out on important information and events.
*****Next Upcoming Event….
We will be having a Pre-Jump Party/Get Together on Saturday August 26th 2017. Friends, family and children are all welcome. It will be located at
The Westbrook Elks Club 142 Seaside Ave, Westbrook, CT 06498.
3:00 pm – 7:00 pm.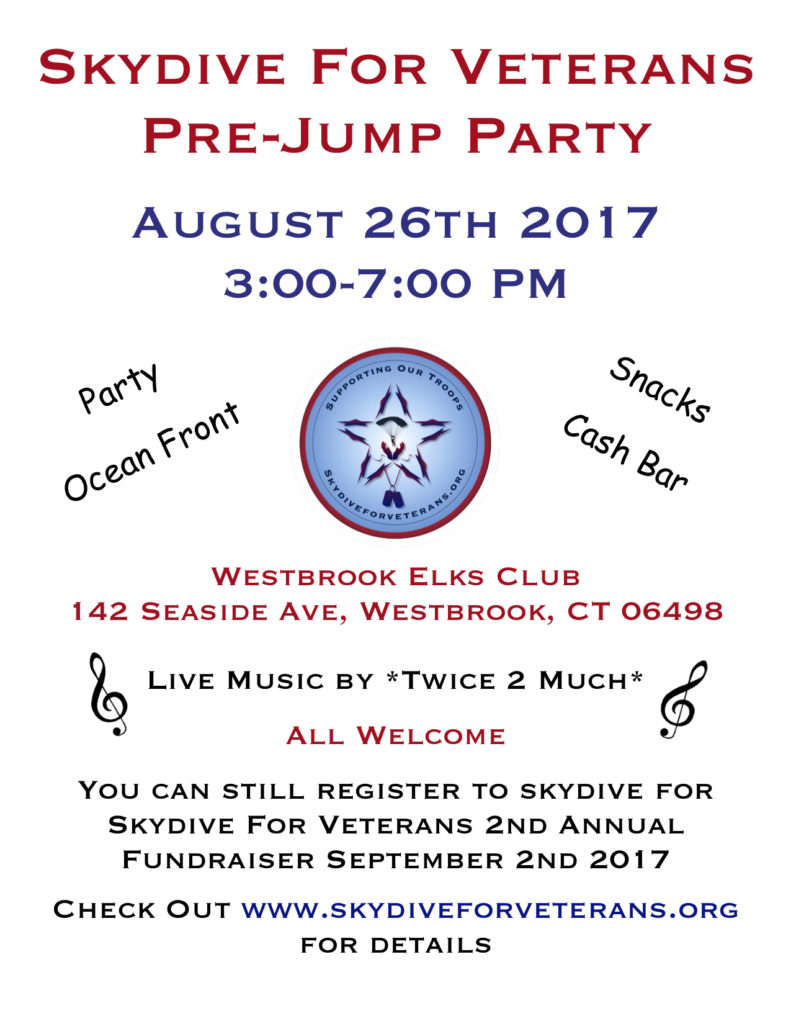 Last year (2016) was a blast and we raised over $12,000 to help our veterans!
Second Annual -2017 – It's that time of year again and it going to be the best year yet!! Food…bands…fire pit…bring a tent and camp overnight…and oh yeah Skydiving!!!
Everything is in the works. Starting off with the Poker Run on Sunday June 4th!
This year all proceeds will go to House of Heroes CT & Work Vessels for Veterans. Click on logos below to check them out!